Dale Carnegie Podcastleri
Bu sayfa Dale Carnegie Global'in iş dünyasının önde gelen fikir liderleriyle hazırlamış olduğu podcast içeriklerinden oluşmaktadır. Orijinal dili İngilizcedir.
Bugünün dünyasında liderliğin anlamını ortaya koymaya çalıştığımız Take Command: A Dale Carnegie Podcast'e hoş geldiniz.
Liderliğe ilişkin gerçek hayattan içgörüleri paylaşacağız. Ve bu da bir lider olarak gelişim yolculuğunuzda önemli farkındalıklar yaratacaktır.
2015 yılında Joe Hart, profesyonel gelişim, performans iyileştirme, liderlik eğitimi ve çalışan bağlılığı konularında dünya lideri olan Dale Carnegie'nin Başkanı / CEO'su oldu. Milyonlarca insan gibi Dale Carnegie Course (DCC- İş Odaklı Gelişim Programı), Joe Hart'ın hayatında da derin ve dönüştürücü bir etki yarattı. Kendisi bu muazzam organizasyonun lideri olmaktan ve bireylerin, şirketlerin en iyi performanslarını sergilemelerine yardımcı olmaktan heyecan duyuyor.
Co-Founder and CFO of NEURO
Episode 25 | September 21st, 2021 | 37 minutes
Ryan Chen lives with a relentless focus on the present to maintain a positive, regret-free leadership style. Forbes 30 Under 30 Entrepreneur and the CFO/Co-Founder of Neuro, Ryan's entrepreneurial success was carved from lessons learned on his journey to rising after a life-changing experience that left him paraplegic. He shares insight to the hands-on journey that has led to year-over-year growth for Neuro, what it means to be a leader, and the type of mindset that motivates action. Join us to hear inspirational lessons for redefining success, overcoming obstacles, and taking command of your potential – no matter the circumstance.
President and CEO of Simon & Schuster
Encouraging Restless Curiosity
Episode 24 | September 14th, 2021 | 39 minutes
A former stage writer and journalist turned editor-and-chief and business leader, Simon & Schuster's President and CEO, Jonathan Karp, honed his belief in open and transparent leadership from years of experience with institutions designed to educate and inform others. An avid reader with a firm belief that books can change the world, Jon shares lessons he's learned from formative experiences along his journey that span from addressing institutional racism at a college paper in 1985 to welcoming all voices – even the less favored – at Simon and Schuster today. Join us for today's discussion to learn practical advice for building productive groups and encouraging "restless curiosity" through books, open interactions, and transparency.
The former US Special Envoy and Director of the Global Engagement Center
Building Confidence Through Adversity
Episode 23 | September 7th, 2021 | 42 minutes
Lea Gabrielle is committed to the kind of personal and professional growth that is born from the courage of taking on the unknown, leading through adversity, and being intentional about how we expand our experiences to push our limits. The former US Special Envoy and Director of the Global Engagement Center honed her "listen and be decisive" leadership mindset from taking on diverse roles such as a Navy F/A-18C Fighter Pilot, a CIA-trained intelligence operative, and eventually a National Television news correspondent and anchor. Join us to hear practical insight for how to lead people forward in environments prone to conflict and wrought with polarizing opinions. Lea offers ideas for handling people that seek to undermine the overall success of the mission, discusses how to lead without designated authority, and shares questions we can ourselves when we're fearful or anxious about pushing our limits and taking the next step.
5-Time Tech Entrepreneur; New York Times Best Selling Author; and "Creative Troublemaker"
Unlocking Human Creativity
Episode 22 | August 24th, 2021 | 38 minutes
A creative troublemaker and growth-hacking guru, Josh Linkner first learned the art of creating something from nothing from his history as a jazz musician. Today, he is a celebrated entrepreneur, New York Times Bestselling Author, engaging keynote speaker, and an expert in unlocking the power of human creativity. in this episode, Josh shares real life examples from his experience on how to fail forward to cultivate the kind of creativity that leads to big results. Join us to learn what it means to democratize innovation, empower responsible risk, and reward the rituals that lead to psychologically safe environments open to ideas and innovation.
CEO of Jefferson Health and President of Thomas Jefferson University
Leading with a No Limits Approach for the Future
Episode 21 | August 10th, 2021 | 43 minutes
A doctor gone healthcare executive with an entrepreneurial flare, Stephen Klasko, CEO of Jefferson Health and President of Thomas Jefferson University, is a transformative leader who believes in a "no limits approach" to innovation. Noted by Fast Company as one of the 100 Most Creative People in Business and the leader behind Jefferson Health's exponential growth, Dr. Klasko shares his insight on the leadership mindset that empowers what's possible in people and organizations and offers practical advice on succession planning, creative risk-taking, and asking the kinds of questions that open the door to innovation. Join us for this episode to learn how to inspire the kind of creativity that "breaks the strategy" and revolutionizes the status quo.
Chief People Officer and EVP of Microsoft
Culture Transformation: Model, Coach, Care Unlocking People Potential with a Growth Mindset
Episode 20 | July 27th, 2021 | 39 minutes
Knowing your "true north" and proactively asking for feedback are two things that Kathleen Hogan, Chief People Officer and EVP of Human Resources for Microsoft, offers to others looking to Take Command of their leadership potential. Equipped with a mindset for opportunity and a passion for empowering dynamic teams, Kathleen shares insight on the steps Microsoft took (and continues to take every day) to implement its Culture Transformation and create balance between a growth mindset that rewards failing forward and an accountability mindset that empowers results. Tune in to this episode to hear practical advice on personal and organizational leadership, the importance of listening and staying humble, and how organizations succeed by empowering great teams.
Founder & CEO of The Boss Up Inc.
Cultivating Success with Healthy Habits
Episode 19 | July 13th, 2021 | 39 minutes
Setting healthy boundaries, "pouring in" to personal and professional wellness, and making the conscious decision to Boss Up and Take Command of our mindset are just a few habits that Britney Turner, Founder and CEO of The Boss Up Inc., cultivates to achieve success. A media enthusiast and social media influencer with a knack for innovation and storytelling, Britney shares her journey from a 9-to-5 hustle to a successful and growing entrepreneur. Join us in this episode as we talk practical advice on how to take that leap, hold yourself accountable and commit to the habits that yield success through change, growth, and the era online comparison.
Chief Data Officer and EVP of YEXT
Leading for the Benefit of Others
Episode 18 | June 29th, 2021 | 41 minutes
Understanding how great ideas come to fruition is the key to success for many leaders – something that Christian Ward, Chief Data Officer for Yext, knows a lot about. A 5-time entrepreneur with an enthusiasm for leveraging data to tell compelling stories about the world around us, Christian shares insight on how to develop new ideas, listen to hear what people don't say, and lead in a way that others rally behind.
EVP and CEO of Verizon Consumer Group
Inspiring Curiosity and a Positive Attitude
Episode 17 | June 15th, 2021 | 40 minutes
Ronan Dunne, Executive VP and CEO of Verizon Consumer Group, is characterized for his authentic leadership style and unyielding curiosity for people, leadership, and business. Join us for a discussion on how to create environments that "bring the light in" and welcome alternative ways of thinking to inspire innovation and confidence. Ronan shares practical insight on personal leadership and how to cultivate a curious and open attitude through change while empowering others to thrive. Join us to learn the leadership best practices for ensuring people are set up for the success they deserve, how to leverage context to tell stories that inspire and the secrets to making the decisions that move things forward – even when in crisis mode.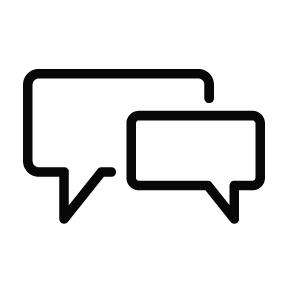 Paylaşmak için ilgi uyandıran hikayesi olan bir yönetici lider misiniz?
Podcast'te konuk konuşmacı olmak için bizimle iletişime geçiniz.
Liderlik Potansiyelinizin Komutasını Nasıl Alabilirsiniz?
Gerçek kapsayıcılık, sürdürülebilir çeşitliliğe ulaşmak için önemli bir mekanizmadır. Kuruluşlar, insanların kültürel farkındalıklarını ve kültürel yeterliliklerini geliştirmelerine yardımcı olarak kapsayıcılıklarını artırabilir.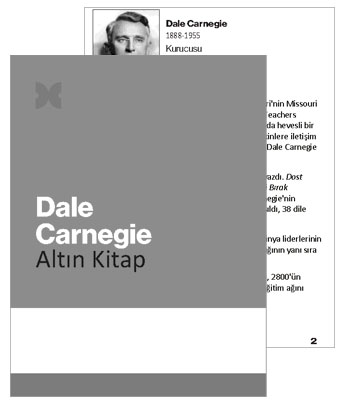 Çok sayıda altın ipucu sizi hayal bile edilemeyen başarıya giden yola çıkaracak. Bir lider olarak mükemmelleşmek ve kendinizin en iyisi olmak için bu ipuçlarını aksiyona geçirin.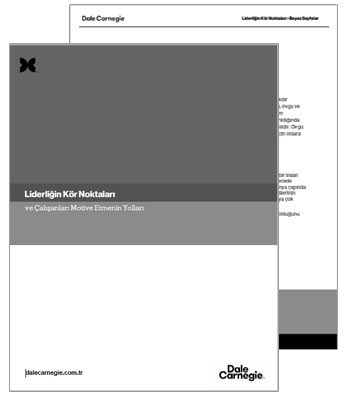 Araştırmalar, liderlerin kör noktalara sahip olduğunu ve kuruma maliyetli olabileceklerini gösteriyor. Maalesef, liderlerin çoğu, iş dünyasındaki vizyonlarının 20/20 olduğunu düşünüyor, bu nedenle yöntemlerinin hatalarını görmeleri için biraz ikna edici olmak gerekiyor. Çalışan araştırmaları tarafından desteklenen bu yazı, kör noktaları belirlemekte ve bunlara etkili çözümler sunmaktadır.
Soru sormak veya iş ve günlük yaşamınızda başarılı olmak ve ihtiyaç duyduğunuz becerileri geliştirme hakkında daha fazla bilgi edinmek için istediğiniz zaman bizimle iletişime geçebilirsiniz.