Dale Carnegie Podcastleri
Bu sayfa Dale Carnegie Global'in iş dünyasının önde gelen fikir liderleriyle hazırlamış olduğu podcast içeriklerinden oluşmaktadır. Orijinal dili İngilizcedir.
Bugünün dünyasında liderliğin anlamını ortaya koymaya çalıştığımız Take Command: A Dale Carnegie Podcast'e hoş geldiniz.
Liderliğe ilişkin gerçek hayattan içgörüleri paylaşacağız. Ve bu da bir lider olarak gelişim yolculuğunuzda önemli farkındalıklar yaratacaktır.
2015 yılında Joe Hart, profesyonel gelişim, performans iyileştirme, liderlik eğitimi ve çalışan bağlılığı konularında dünya lideri olan Dale Carnegie'nin Başkanı / CEO'su oldu. Milyonlarca insan gibi Dale Carnegie Course (DCC- İş Odaklı Gelişim Programı), Joe Hart'ın hayatında da derin ve dönüştürücü bir etki yarattı. Kendisi bu muazzam organizasyonun lideri olmaktan ve bireylerin, şirketlerin en iyi performanslarını sergilemelerine yardımcı olmaktan heyecan duyuyor.
Co-Founder and Co-Chairman of The Carlyle Group, Host of The David Rubenstein Show on Bloomberg, and Author of How to Lead
The Legacy of Giving Back
Episode 16 | April 27th, 2021 | 35 minutes
Fueled by a passion for public service and helping others, today's guest shares insight on what it means to be a business leader, philanthropist, and family man. In this episode, we welcome David M. Rubenstein, the Co-Founder and Co-Chairman of The Carlyle Group, author of several books including  How to Lead, and the host of The David Rubenstein Show: Peer to Peer Conversations on Bloomberg. David shares his journey from humble beginnings to a career in government and eventually the founding of The Carlyle Group, one of the largest private equity investment firms in the world. Join us to learn his experience around building a legacy that goes beyond business success by giving back to humanity, valuing those around you, and making the time for the people you care about most.
Global Chief Diversity Officer and SVP, Walgreens Boots Alliance
Episode 15 | April 13, 2021 | 33 minutes
It was from his upbringing, close family ties and lessons learned from his mother that Carlos Cubia, the Global Chief Diversity Officer and Senior Vice President of Walgreens Boots Alliance, first discovered what it means to be a leader. The leadership lessons that were instilled in Carlos at a young age have been reinforced by his extensive leadership experience in Corporate America with companies such as Aetna, Blue Cross Blue Shield, and Safeco Insurance. In this episode, we explore leadership through the honest, open mentality of "never being the smartest person in the room" and discuss the key actions leaders should take to cultivate inclusive atmospheres, lead change, and empower others to take initiative.
Professor, Harvard Business School
Transforming Ideas Into Businesses
Episode 14 | March 30, 2021 | 35 minutes
With a longstanding history both researching and teaching entrepreneurialism as a Baker Foundation Professor of Business Administration at Harvard Business School and a National Venture Capital Association American Spirit Award recipient, we're excited to introduce Bill Sahlman to the show. He brings practical insight for how people can transform opportunities into businesses by leveraging a simple, calculated framework that helps minimize risk and increases the likelihood of success. In this episode, we explore how to encourage others to adapt from successes and failures with empathy and a mind open to learning.
Empathetic and Humble Leadership
Episode 13 | March 10, 2021 | 40 minutes
This week we welcome a guest who shares tangible insight on leading innovative and effective organizations with authenticity, humility and empathy. As the Chairman of the Board and CEO of Johnson and Johnson, Alex Gorsky attributes much of his leadership success to being open to a variety of experiences that taught him the value of continuous learning, stretching your comfort zone, and committing to grit. Join us to hear more about the culture of innovation that led to the new COVID-19 vaccine from Johnson & Johnson, the importance of empathetic and humble leadership, and the mindsets that leaders should cultivate to empower people to thrive.
Global Chief Diversity Officer & VP of Human Resources, Boston Scientific
The Courage of Innovation and Leadership
Episode 12 | March 2, 2021 | 32 minutes
Embrace servant leadership, have a coachable spirit and lean in to the gray. This is the philosophy that has guided the success our most recent guest, Camille Chang Gilmore, the Global Chief Diversity Officer and Vice President of Human Resources for Boston Scientific. With a background carved from people leadership with companies like IBM and Exxon, Camille shares insight on what it means to bring your voice to the table, have the courage to innovate forward through difficult times and cultivate environments that allow others to be seen.
Chief Revenue Officer, Indeed
Scaling Success Through Trust and Transparent Leadership
Episode 11 | February 16, 2021 | 35 minutes
As the Chief Revenue Officer of Indeed, Nolan Farris touts a wealth of experience facilitating growth for companies by empowering their greatest asset: People. In this episode, Nolan offers advice on how to scale success through transparent coaching that motivates potential in others – even when it comes to the hard stuff. We explore the role of the manager as a "bridge builder" and how to earn trust and inspire growth through exceptional, people-centric leadership, a simplified focus, and an open, fun environment.
CEO and Managing Partner, Edward Jones
Galvanizing Your "Why" and Unleashing Greatness
Episode 10 | February 2, 2021 | 30 minutes
CEO and Managing Partner for Edward Jones and Top 100 Most Powerful Women in Business by Fortune, Penny Pennington shares her advice on unleashing greatness within ourselves and our companies. With the philosophy that failure only occurs from having never tried at all, Penny shares practical advice on how to leverage our inner purpose to inspire confidence, manage through change and unleash what's possible.
Extraordinary Women on Boards, Founder
Episode 9 | January 19, 2021 | 35 minutes
As a former Partner and the Global Head of Brand Marketing and Digital Strategy for Goldman Sachs from 2010 to 2014 in the aftermath of the 2008 financial crisis, Lisa Shalett possesses a breadth of experience leading through change and adversity. Currently founder of a dynamic community, Extraordinary Women on Boards, Lisa is known as a connector of people and ideas with a mindset for growth. In this episode, she shares her insight on what it means to lean in to the upside of risk and uncertainty, understand your inner strengths and lead with empathy – even during unfamiliar and difficult times.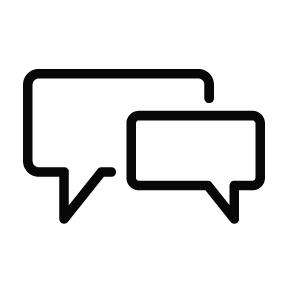 Paylaşmak için ilgi uyandıran hikayesi olan bir yönetici lider misiniz?
Podcast'te konuk konuşmacı olmak için bizimle iletişime geçiniz.
Liderlik Potansiyelinizin Komutasını Nasıl Alabilirsiniz?
Gerçek kapsayıcılık, sürdürülebilir çeşitliliğe ulaşmak için önemli bir mekanizmadır. Kuruluşlar, insanların kültürel farkındalıklarını ve kültürel yeterliliklerini geliştirmelerine yardımcı olarak kapsayıcılıklarını artırabilir.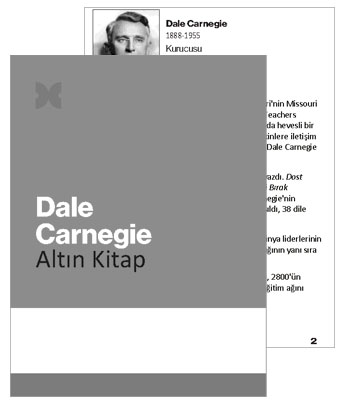 Çok sayıda altın ipucu sizi hayal bile edilemeyen başarıya giden yola çıkaracak. Bir lider olarak mükemmelleşmek ve kendinizin en iyisi olmak için bu ipuçlarını aksiyona geçirin.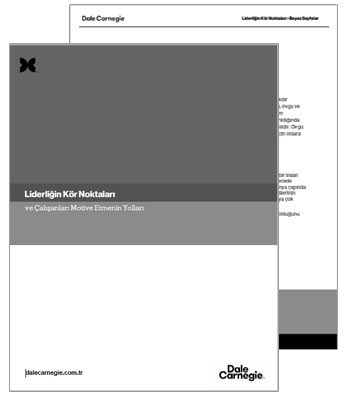 Araştırmalar, liderlerin kör noktalara sahip olduğunu ve kuruma maliyetli olabileceklerini gösteriyor. Maalesef, liderlerin çoğu, iş dünyasındaki vizyonlarının 20/20 olduğunu düşünüyor, bu nedenle yöntemlerinin hatalarını görmeleri için biraz ikna edici olmak gerekiyor. Çalışan araştırmaları tarafından desteklenen bu yazı, kör noktaları belirlemekte ve bunlara etkili çözümler sunmaktadır.
Soru sormak veya iş ve günlük yaşamınızda başarılı olmak ve ihtiyaç duyduğunuz becerileri geliştirme hakkında daha fazla bilgi edinmek için istediğiniz zaman bizimle iletişime geçebilirsiniz.