Dale Carnegie Podcastleri
Bu sayfa Dale Carnegie Global'in iş dünyasının önde gelen fikir liderleriyle hazırlamış olduğu podcast içeriklerinden oluşmaktadır. Orijinal dili İngilizcedir.
Bugünün dünyasında liderliğin anlamını ortaya koymaya çalıştığımız Take Command: A Dale Carnegie Podcast'e hoş geldiniz.
Liderliğe ilişkin gerçek hayattan içgörüleri paylaşacağız. Ve bu da bir lider olarak gelişim yolculuğunuzda önemli farkındalıklar yaratacaktır.
2015 yılında Joe Hart, profesyonel gelişim, performans iyileştirme, liderlik eğitimi ve çalışan bağlılığı konularında dünya lideri olan Dale Carnegie'nin Başkanı / CEO'su oldu. Milyonlarca insan gibi Dale Carnegie Course (DCC- İş Odaklı Gelişim Programı), Joe Hart'ın hayatında da derin ve dönüştürücü bir etki yarattı. Kendisi bu muazzam organizasyonun lideri olmaktan ve bireylerin, şirketlerin en iyi performanslarını sergilemelerine yardımcı olmaktan heyecan duyuyor.
VP for Diversity, Equity, and Inclusion, University of Virginia
Discovering Empowerment Through Discomfort
Episode 8 | April 27, 2020 | 38 minutes
Dr. Kevin McDonald has dedicated his career to empowering young people to reach for success no matter who they are or where they come from. From his first job in the Department of Justice's Civil Rights division to his current role as University of Virginia's Vice President for Diversity, Equity, and Inclusion, he's felt a calling to this space throughout his career. Today a pivotal force in shaping what the future of inclusive leadership looks like, he shares his own path and key lessons learned over the past two decades.
SVP, Global Corporate Citizenship and Sustainability, The Estée Lauder Companies
Leading Through Social Change
Episode 7 | April 13, 2020 | 28 minutes
As Senior Vice President, Global Corporate Citizenship and Sustainability at The Estée Lauder Companies, Nancy Mahon is a social impact "thought leader" in the rarest, truest sense of the term; each day she inspires teams around the world to make a concrete difference in their communities. Hear her proven lessons for meaningful, impactful leadership.
Executive in residence at Lerer Hippeau and Professor at NYU
Get Moving, Life's Not a Dress Rehearsal
Episode 6 | March 30, 2020 | 36 minutes
Greg Coleman is a veteran digital media executive who made his career helping iconic brands navigate seismic industry upheavals—from Reader's Digest, Yahoo!, Huffington Post and BuzzFeed to his current roles as an executive in residence at Lerer Hippeau and Professor at NYU.
Chairperson and Managing Director, Dale Carnegie Training India
Episode 5 | March 18th, 2020 | 30 minutes
As Chairperson and Managing Director of Dale Carnegie Training, India, Pallavi Jha has transformed the business into one of Dale Carnegie's most successful and admired global verticals. Prior to Dale Carnegie, Pallavi held roles at Procter & Gamble and at her family's construction business Walchandnagar Industries, one of India's Industrial conglomerates—seeing firsthand what it means to be female in a completely male-dominated industry. Hear inspiring lessons and takeaways from her boundary-breaking career.
Episode 4 | March 2, 2020 | 36 minutes
This week's episode of Take Command: A Dale Carnegie Podcast features Katie Dill, VP of Design at Lyft, who is a rising star in her field—and a celebrated leader in a historically male-dominated industry. From the surprising reason her childhood set her up for success to her predictions about the most important trends in tech, Katie's insights into 21st-century leadership can help all leaders achieve their full potential.
Fail Fast, Learn and Grow
Episode 3 | February 17, 2020 | 27 minutes
This week's episode of Take Command: A Dale Carnegie Podcast features Jeannie Barsam. In her time as an executive, Jeannie has climbed the ranks at a who's-who of American retailers, serving as a VP at Gap and an SVP at Talbots and Zales —before venturing out on her own, founding Gifting Brands to combine her executive experience with a drive to make a difference in her community.
Former CEO, Benjamin Moore Paint
Integrity, Transparency, Humility
Episode 2 | February 3, 2020 | 32 minutes
For this week's Take Command: A Dale Carnegie Podcast, Dale Carnegie CEO, Joe Hart, sat down with Mike Searles. In his time as an executive, Mike has weathered storms of change, gales of growth, and the ever-shifting culture of the American workplace. On this podcast episode, Mike covers the wealth of his experiences including his time at Toys "R" Us, as CEO of Benjamin Moore & Co. (a Berkshire Hathaway Company), what it was like working for Warren Buffett directly, and how one of his biggest mistakes and failures also became one of the most valuable lessons in his life.
Former CEO, Ford Motor Company
Episode 1 | January 16, 2020 | 39 minutes
For the first episode of Take Command: A Dale Carnegie Podcast, we're speaking with Alan Mulally: a man who has headed up some of the biggest corporations on the planet. From his time as an EVP at Boeing and CEO of Boeing Commercial Airplanes, and then as the president and CEO of Ford Motor Company where he is credited with saving the corporation, through today as a member of the board of directors at Alphabet, Mr. Mulally will discuss his decades of incredible leadership.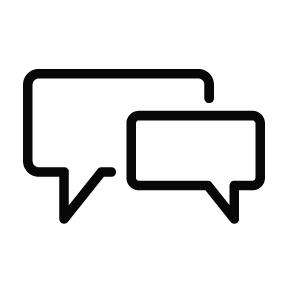 Paylaşmak için ilgi uyandıran hikayesi olan bir yönetici lider misiniz?
Podcast'te konuk konuşmacı olmak için bizimle iletişime geçiniz.
Liderlik Potansiyelinizin Komutasını Nasıl Alabilirsiniz?
Gerçek kapsayıcılık, sürdürülebilir çeşitliliğe ulaşmak için önemli bir mekanizmadır. Kuruluşlar, insanların kültürel farkındalıklarını ve kültürel yeterliliklerini geliştirmelerine yardımcı olarak kapsayıcılıklarını artırabilir.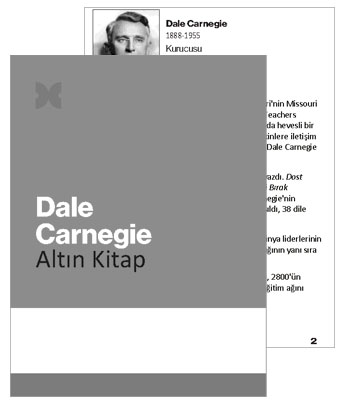 Çok sayıda altın ipucu sizi hayal bile edilemeyen başarıya giden yola çıkaracak. Bir lider olarak mükemmelleşmek ve kendinizin en iyisi olmak için bu ipuçlarını aksiyona geçirin.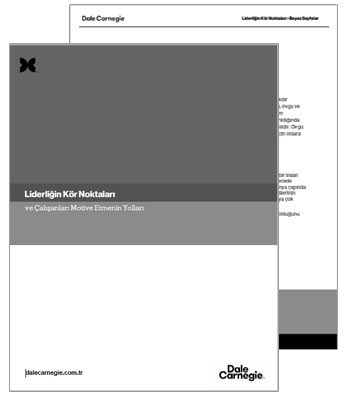 Araştırmalar, liderlerin kör noktalara sahip olduğunu ve kuruma maliyetli olabileceklerini gösteriyor. Maalesef, liderlerin çoğu, iş dünyasındaki vizyonlarının 20/20 olduğunu düşünüyor, bu nedenle yöntemlerinin hatalarını görmeleri için biraz ikna edici olmak gerekiyor. Çalışan araştırmaları tarafından desteklenen bu yazı, kör noktaları belirlemekte ve bunlara etkili çözümler sunmaktadır.
Soru sormak veya iş ve günlük yaşamınızda başarılı olmak ve ihtiyaç duyduğunuz becerileri geliştirme hakkında daha fazla bilgi edinmek için istediğiniz zaman bizimle iletişime geçebilirsiniz.